Bathrooms are the most overlooked area of our homes. Homeowners keep thinking for days and even months to get even the minor repairs. They may not realize that the bathrooms tend to have more hidden problems than any other area of the home. Leaking pipelines, stubborn mildew, and singing faucets are common issues that become a recipe for disaster when neglected.
Besides routine repairs and maintenance, every bathroom deserves an upgrade after a few years of usage. However, if your major finishes remain in good condition or you don't want to spend huge money on its renovation, then you can give it a new and fresh look with some simple yet amazing tricks. Here are a few ways you can remodel your bathroom and transform it into a more relaxing space where you can pamper yourself and wash away your daily problems –
Create a Statement Wall
Just like every other room of your house, even a bathroom needs an artistic touch. You can either choose bold and bright colors for all the walls or create one statement wall. You can easily do that by highlighting the wall with tiles or waterproof wallpapers. But keep it limited to one wall to keep the aesthetics subtle. A Black and white color scheme is also a great idea to add elegance and minimalism.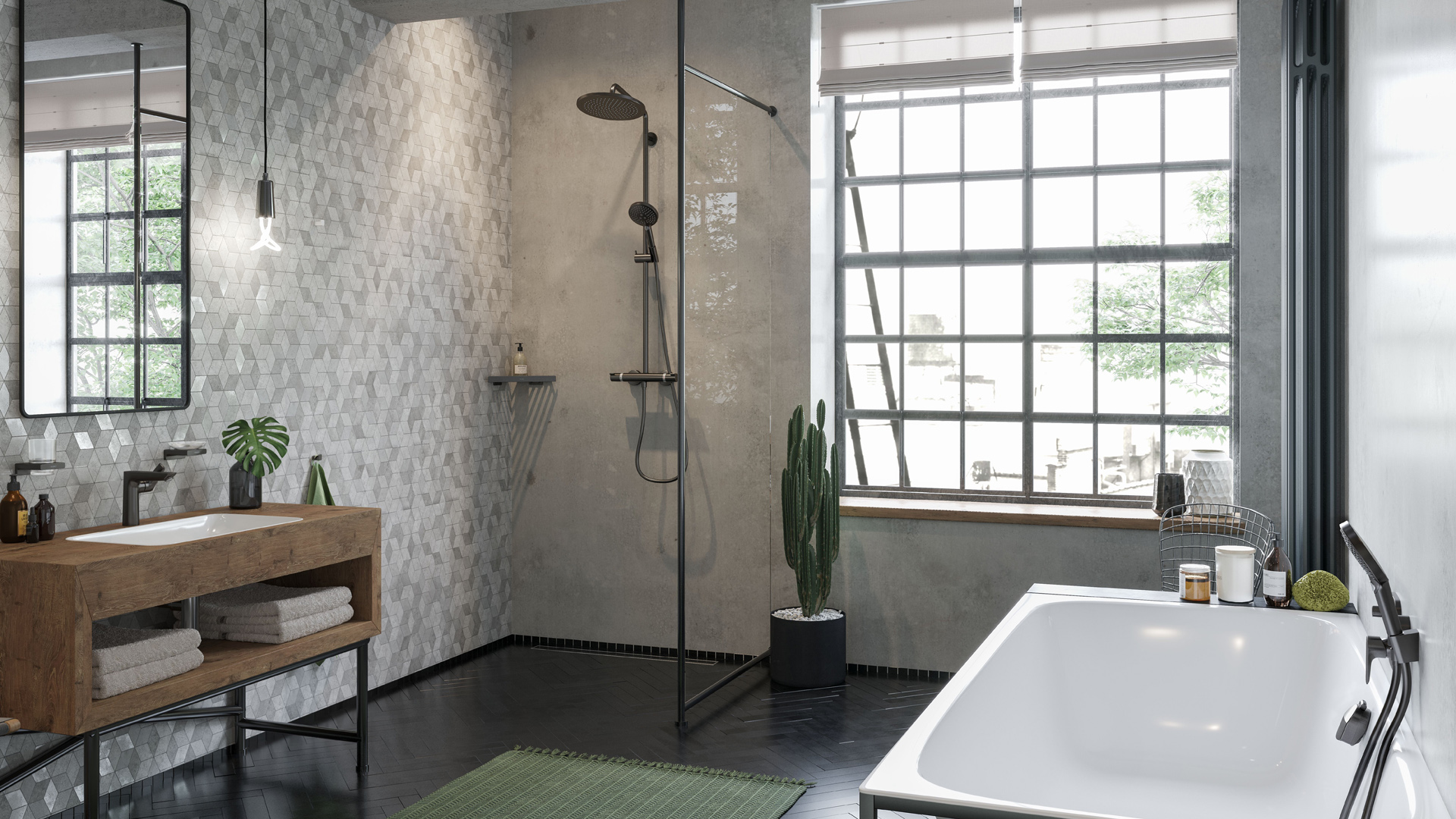 Go for an Appropriate Paint Color
Painting your bathroom walls is the most cost-effective way to revamp the looks of your bathroom space. However, you have to make sure you choose a good color as it will make the biggest impact. There are abundant options when it comes to bathroom paint colors. You can pick fresh neutral shades for the walls and a bright color for the door. You can also choose a bright color for the walls if it complements the tiles and bathroom vanity.
Work on Bathroom Lighting
The transformation brought by a good lighting system in the bathroom is totally beyond words. It is an important element of a bathroom's interior design. Not only this, you can actually create any atmosphere for your bathroom space just by updating your lighting and end up making a huge style statement. For that, you would need to consider your needs – decide how much light you need and then see around for options; but make sure your ensemble complements the bathroom's overall theme.
Upgrade the Bathroom Mirror
Adding a beautiful mirror in your bathroom is the easiest and cheapest way to improve the area. Replacing a basic mirror with a latest designed mirror drastically enhances the space. With the right design and frame, you can revive your boring bathroom. Bathroom mirrors are available in a variety of shapes and sizes. Some come with rubber frames, and some even have led lighting to create a glamorous feel. When it comes to bathroom remodeling, you can be as creative as you want. So, keep exploring!