If you are buying a laptop for a specific purpose, you need to ensure that it does the job. In this case, the best source of advice would be the economics department staff at the university you're going to attend. You may need to run specific business software for some parts of your course, and if your laptop can't run it, you will probably need to run it in the university's computer labs. This can be inconvenient.
While I have no idea which programs might be needed, it's a good bet that your course will include Microsoft Excel spreadsheets, including programs written for Excel. Although Microsoft Office is available for both Windows and Mac OS X, I would recommend against choosing the Mac version. The huge gap has closed dramatically with Excel for Mac 2011, but it doesn't have the same functionality, plug-ins may not work, and you'll find it harder to get help.
This doesn't mean you can't buy a MacBook Air if you want one. However, you may need to add a copy of Parallels software, Microsoft Windows 7, and a PC version of Office. See Excel for Mac vs. PC: What's the Difference? At the Parallels blog. This works, though the Mac keyboard is far from ideal for using the Windows version of Excel, and most of the keyboard shortcuts are different. You may need to translate them from workbooks etc., using this very wonderful ExcelJet chart: Excel PC and Mac keyboard shortcuts side-by-side.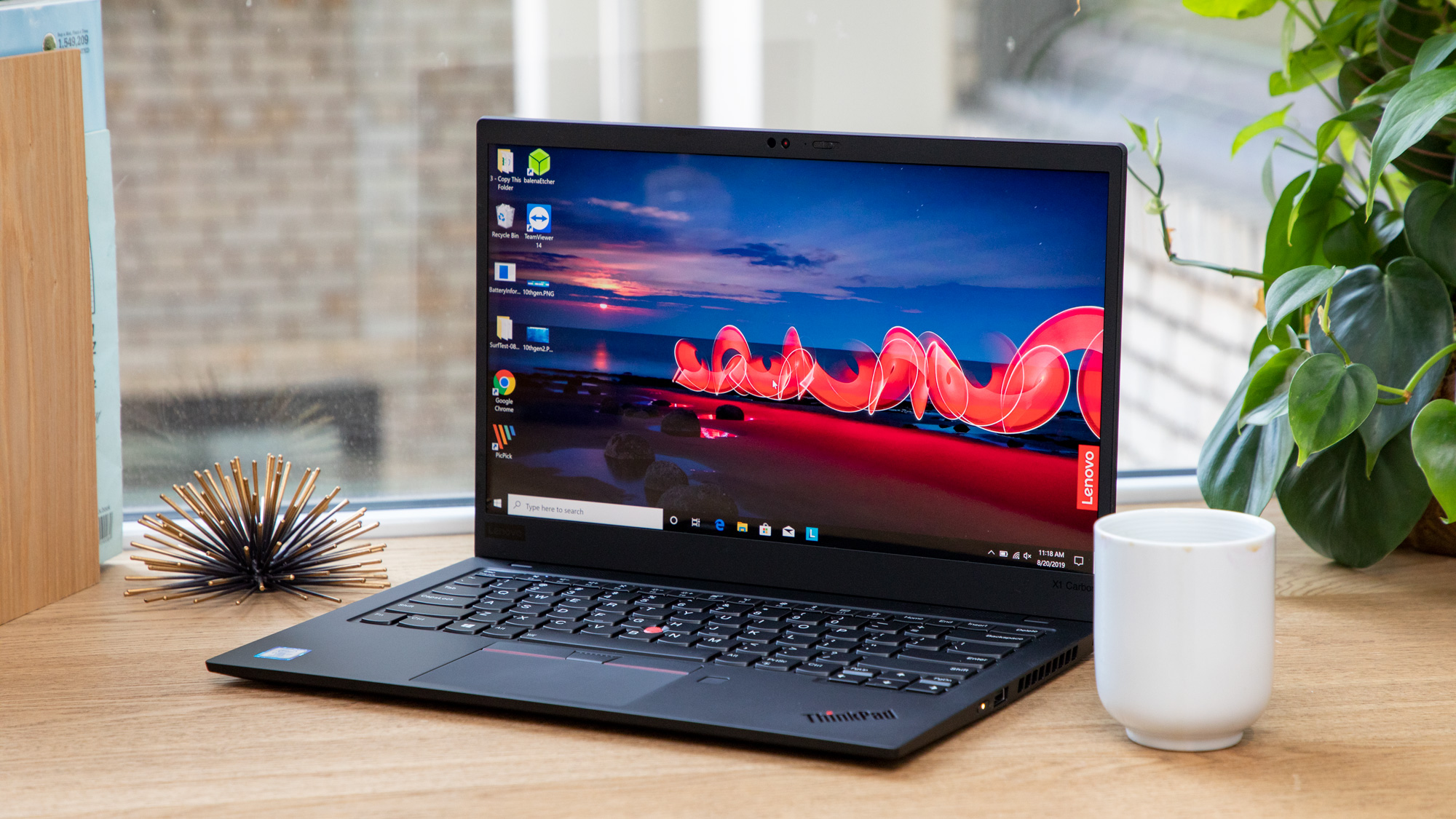 As mentioned here previously, the best deal is Office 365 for University. This supports both PCs and Macs – so you won't need to buy Office twice – and provides all seven major Office programs for four years for £59.99. Bear in mind that you will also have to learn to use Mac OS X, so I'd try to get some hands-on experience before buying a Mac. It's not hard, but there is a time penalty for switching systems. When it comes to the hardware, Asus has improved the Zenbook range since it first appeared, so now there's not much to choose from.
I think the MacBook Air has a slightly better keyboard, a much better trackpad, and better battery life. The Zenbook UX31A has a better, brighter Full HD screen (1920 x 1080 pixels versus 1440 x 900 on the MacBook Air), and it's a touchscreen, which you can't get on a Mac. However, I agree with the UX31A Touch review at Notebookcheck: the extra speed of the low-voltage Intel Core i7 processor isn't worth the extra cost over the Core i5 version.
READ MORE : 
Also, note that at this point, the MacBook Air has been upgraded to fourth-generation Core chips, codenamed Haswell, while the Asus Zenbook range hasn't. The Haswell version is the UX31A LA, but I don't know when it will appear. The Acer S7-392 is a comparable aluminum unibody Ultrabook with a backlit keyboard if you must have Haswell. It's worth a look if you can find one Give Us Life.
Finally, while all these machines are "light, fast and portable" laptops, portability has a price, several ports, upgradeability, and financial terms. If I were buying a workhorse to run spreadsheets – especially Excel under Parallels and Windows – I'd go for a MacBook Pro rather than a MacBook Air. The MacBook Pro has a 2.5GHz third-gen Core i5 processor compared to the Air's 1.3GHz version and Nvidia GeForce GT 650M graphics for about the same price.
Mac user wants a Windows workstation.
I'm an architecture student, and I've been using a 17in MacBook Pro for the past five years. It's on its last legs, and I want to use Windows as my operating system because some programs I use are made exclusively for Windows. I need a lot of space, memory, a good graphics card, and something that doesn't weigh a lot. I've been investigating Samsung, Dell, and Sony. The cheapest option is not necessarily the best.
Kate C
The 17in MacBook Pro from around 2008 was a bit of a monster, weighing over 3kg, and Apple no longer does this screen size. Usually, 17 screens are used in laptops designed to replace desktops rather than carried around. Choosing a 15.6 screen will give you more screen area, though dropping down to 13.3 – a big shift from 17 – will give you a more portable machine. Either way, the 17in MacBook Pro had a screen resolution of 1680 x 1050 pixels, so even a good 13in Ultrabook like the Zenbook UX31A (1920 x 1080 pixels) would beat that. However, you have a trickier, technical question: do any of your important programs work best with Quadro graphics cards? It's usually a good idea to consult your university for advice on systems, but iou already know which software you need to run. In your case
Many consumers are familiar with Nvidia GeForce cards (your 17in MacBook Pro has one), but very few know about the Quadro range. These are similar in hardware terms but aimed at different markets. Gamers value speed (frame rate), so if rendering takes a long time, they want the graphics card to drop and move on to the next frame. Architects and designers value detail and precision, so they usually want their graphics card to render things completely, even if it takes longer. Naturally, this comes at a significantly higher price.
Buying portable Quadro graphics moves you out of the consumer laptop market and into the workstation business. Leading examples include the Lenovo ThinkPad W530 series, the Dell Precision range, and HP EliteBook models such as the EliteBook 8570w. Dell has a Precision Workstation Advisor to help you choose. A key phrase when buying this kind of system is "ISV Certified." This means it has been tested by independent software vendors (ISVs) such as AutoCAD to ensure that their software runs correctly.
Professional workstations are usually designed for power and robustness rather than mobility. There is at least one model that's different: the Dell Precision M3800. Dell previewed it at the SIGGRAPH computer graphics conference as the "world's thinnest and lightest workstation," and I think it's the first workstation with Ultrabook styling. It packs workstation components such as a fourth-generation Core i7, UltraSharp 3200 x 1800 pixel multitouch screen, and Quadro graphics into a very sleek and comparatively light (2kg) package. I expect there will be a long queue for the M3800 when it arrives unless HP comes up with something as good or better.
Another exceptional workstation is the HP Z1 all-in-one. Most all-in-ones are aimed at consumers, but HP's claim for the Z1 is that you get the power without the tower. The spec includes 27in, 2560 x 1440 pixel screens, a choice of Core iX and Intel Xeon processors, up to 32GB of memory, and a wide choice of graphics cards. This includes four Nvidia Quadro cards from entry-level (500M with 1GB of graphics memory) to high-end (K4000M with 4GB). Also, unlike most all-in-ones, the HP Z1 is designed to be opened and upgraded very easily.
If price is not a problem, you could pair an HP Z1 with an ultralight portable such as a MacBook Air or a laptop/tablet hybrid such as the Lenovo IdeaPad Yoga 11S or Microsoft Surface Pro. The Z1 would give you all the screen space, power, and graphics capabilities you need. In contrast, a window 8 hybrid would give you an ultraportable laptop plus tablet functionality plus digitizing pen (sketching and note-taking) features. Whatever you choose, it shouldn't be hard to find something faster, lighter, and much cheaper than your 5-year-old MacBook Pro. If yours has an Intel Core 2 Duo T9300 processor, that's roughly the equivalent of today's Intel Pentium B970, so the most recent Core i5 chips should outperform it.