Airtel Thanks is a popular mobile app that delights customers with exclusive new benefits and features. These include special offers, scan and pay features, bill reminder notifications, etc.
With these features, it has become many people's go-to recharge app.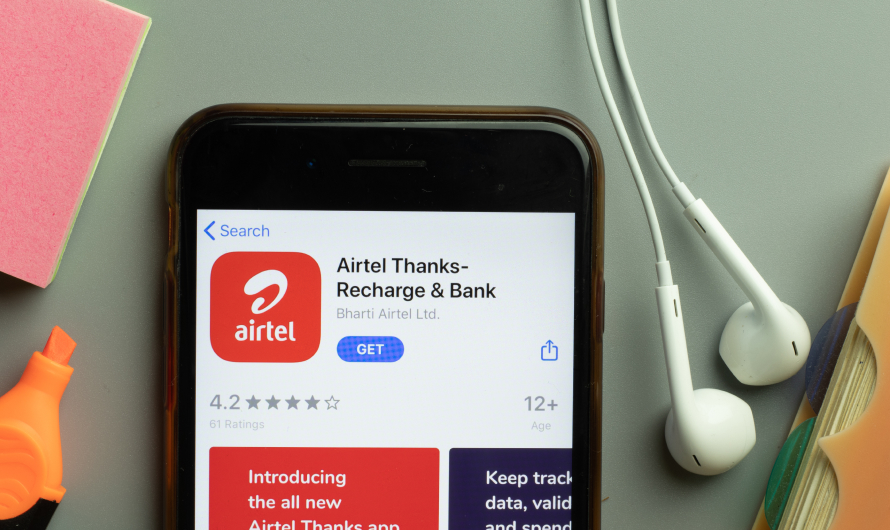 Let us help you understand what's currently new on the app in detail below:
1. Bill reminder notifications
Do you frequently forget the bill due dates? Don't worry! The Airtel Thanks app will come to your rescue. The app sends you notifications whenever you're nearing the due date. This way, you can make timely bill payments (without forgetting the due date).
2. All-in-one bill
You no longer have to worry about paying multiple bills separately. Thanks to the Airtel app! It allows you to make a one-time payment for all the services. For instance, you will receive a single account for services like broadband, DTH, or Airtel Black.
3. Scan & Pay
With the introduction of this brand-new option, Airtel Thanks has become quite similar to other UPI-based payment apps. Yes, you read that correctly. It allows everyone (including us) to scan any QR code and send money via UPI directly to the bank account.
4. Recharge plan comparisons
Airtel Thanks is one of the recharge apps that allows users to compare different plans and packages before purchasing. This helps consumers to make informed decisions at the time of purchase.
5. Specialized offers
The app has a special section called 'Curated for you under the 'Pay' page. This option on Airtel Thanks provides customers with specialized offers. These include free data coupons, quick and easy money transfers, and recharge plans.
6. Spin the wheel segment
It is a fun segment found under the 'Manage' section, which allows users to earn rewards and gift cards every day.
7. OTT subscriptions
You no longer have to purchase an OTT subscription separately. All thanks to this app! It provides free subscriptions to popular platforms, such as Disney+ Hotstar, ZEE5, Disney+ Hotstar, and so forth.
8. Missed call alerts
The recently launched feature, "Missed Call Alerts" (MCA), is a free service that provides real-time notifications to you when you've missed a call for several reasons. These include low network coverage, low battery, or no power. So, if you're looking forward to making the most of this service, you must use USSD to receive notifications.
9. Discover the page
Well, this has to be the best! The Airtel Thanks app has upgraded the "Discover" page with a new feed-like interface. Therefore, you can now view information about movie releases, things happening worldwide, and so on. You can also find some of the latest and most popular games, music, and all things entertaining on the app.
These features are some of the latest ones available on the app. So, what are you waiting for? Download this popular money wallet app and use these features to your advantage. Hurry!