Jenna Andersen is a 30-year-old ex-Mormon photographer who lives in San Francisco's suburbs. She writes the blog That Wife, where she posts diary-style entries about enrolling in developer Bootcamp, breastfeeding her children, and baking zucchini cupcakes. This month, Andersen is up for her third Lifetime Failchievment Award from the website GOMI for contributing "the most WTF content" in a year. "Her very existence has proven to me that there's no God," wrote one commenter nominating her for the Failchievement last year. Another, Gail, agreed: "There is no worse person (or blogger) on the planet." A third, from Susan C: "She does not sound deserving of any child now, or in the future."
Sign up for the new-look Media Briefing: bigger, better, brighter. Welcome to GOMI, short for getting Off My Internets, a website devoted to chronicling the chronicles of the internet famous. Stylistically, it borrows Gawker's snark and Reddit's threads, tackling fashion, food, lifestyle, and motherhood blogs with a gimlet eye. If lifestyle blogs are a picnic of optimistic, well-styled, sarcasm-free conversations about kids and mason jar crafts, GOMI is the crowd in the corner predicting the hostess's imminent divorce. Although GOMI has been around for almost a decade, for the women targeted on the site, there's still little they can do when it goes too far, My Update Web.
For Jenna Andersen, the low was getting an email from a stranger who said they'd reported her to Child Protective Services for letting her baby sleep in the bathroom because it was quiet. "They were pursuing efforts to have our children taken away because they had read about us on GOMI, and that was enough evidence to prove we shouldn't be able to have our kids anymore," she says. The authorities never contacted her but said the "hamcats," as GOMI users call themselves, got to her. "When these things happen at the moment, they're so shocking, and they feel scary, dramatic, and real," she says. "They were in my head constantly. I'd be doing anything and think about how they would perceive it if they were there. It was really toxic."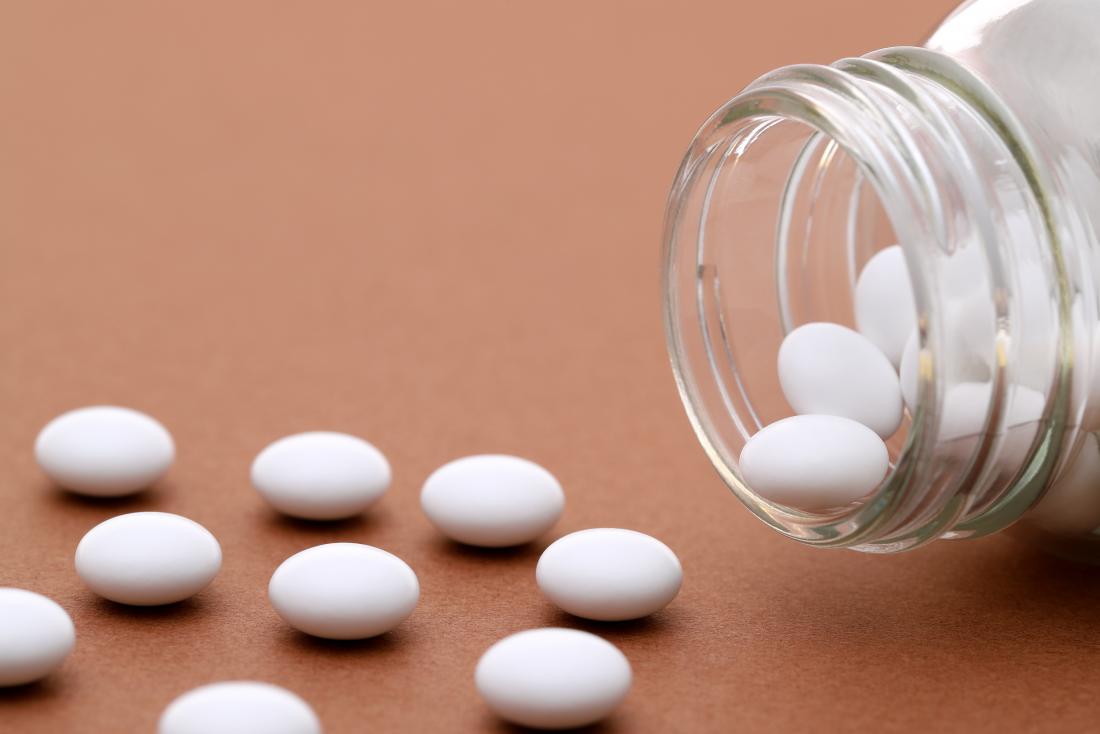 READ MORE : 
GOMI, founded in 2008 by blogger Alice Wright, is one of the most concentrated and active of the "hate blogs." Trading in anti-fandom, its users borrow the In-Real-Life habit of talking behind people's backs, except there's no quiet corner to kvetch on the internet. Everything is said directly to someone's face. Natalie Holbrook, 33, who writes the blog Hey Natalie Jean, started her blog as letters to her mom. Her output is also up for a "Biggest WTF" award. She says the harassment she experienced through GOMI sent her to therapy.
"It legitimately put me on antidepressants," says Holbrook. "You try to stay away from it because the minute you read it, it's in your brain forever – my flat forehead, my ugly nose, or that my husband hates me. I thought once if I said, 'You're really hurting me,' it would stop, but it just got worse." Holbrook says the peanut gallery also affected her book sales. "I was hired to write a book about fashion and style, and I knew it was an opportunity," she says. "But I had this disgusting weight in my stomach because I knew it would be torn to shreds, not because it wasn't good, but because I knew it wasn't going to be what they wanted it to be."
A day after her book came out, negative reviews and personal attacks appeared on Amazon. One review was titled, "Is she really this shallow?" another: "She used to have a heart and soul." A third: "Just another money grab." Holbrook tells her book tour sponsors were contacted by strangers telling the companies to drop her. "My husband is an attorney," she says. "We've discussed legal options, but it's so difficult to prove loss of income, so you can't really sue for libel, and you can't prove you are in any imminent danger because none of these people have made overt threats, and freedom of speech is so tricky to defend."
Heather Armstrong, 40, who writes the blog Dooce, has been nominated for a "Major Fail" this year and might be the most hated blogger on GOMI. "During my divorce, Alice came after me really, really hard," Armstrong says. "I didn't understand why people were taking such pleasure in my pain because I was in obvious, obvious pain." According to Armstrong, Wright posted something false and refused to take it down. Armstrong's lawyer eventually sent a letter to the site, threatening legal action if she didn't remove it. Wright took the post down, but the harassment continued.
"They posted a picture of my house on the blog," Armstrong says. "I had listed my house to sell it, and they found the listing and posted it, and they knew there was nothing I could do about it. Putting it in a forum of people who hate me doesn't make me feel safe." I reach GOMI founder Alice Wright, who posts under PartyPants, by phone one afternoon in Clinton Hill, Brooklyn, where she works from home as a web developer. "Hold on, I can't interview without a glass of wine," she says.
Asked about her motivations, she says: "I can't speak for all the GOMI-ers, and I realize there are some people who are a bit in that category of 'let's take this person down, and 'let's take them down a peg, and show them' – that's not where I'm coming from at all. I'm very much 'Oh my gosh, did you see what they posted? How crazy is that?' And then talk about it." Wright started the site to comment on media personalities and now takes on anyone who is internet famous. There are also positive SOMI forums – Stay On My Internets – and discussions of pop culture.
"It's like the new way to get together with your neighbor for coffee to talk about the other neighbor you both hate," she says. "I am most interested in blogging and vlogging people because I think they are the real stars of the 21st century. They are putting their whole lives out there for public consumption, very much like Bravo reality show stars." But, she says, there are rules on what commenters can post. Off-limits: personal identifying information, rallying cries to mess with people's lives, comments on bloggers' children, brags about bullying bloggers on Twitter, threats of physical harm, and attacks on other GOMI-ers.
"It's not fair game to go and ruin someone's life or anything, but what someone chooses to put themselves out publicly, that is fair game to discuss and speculate on," Wright says. Shelly Lyon, 48, found GOMI because she thought mommy blogs were stupid. "They left a bad taste in my mouth because they were pimping their children out on social media for likes and page clicks, which brings in sponsors and brings in money, and it is a vicious cycle," Lyon says. "I find it really offensive, these are children … it takes out any semblance of autonomy or privacy these kids have. And I find that really distasteful."
Lyon lives in Bellingham, Washington. She was disabled several years ago and is now working in cat rescue. "It is pretty damn sometimes fun to make fun of these idiots. Sometimes they are just so dumb in the things they do you can't help but to laugh," she says. Lyon says she visits the site daily but comments infrequently. "Some bloggers are so incredibly narcissistic," she says. "I think there are a lot of people who saw bloggers making money, who thought, 'Oh, this is a straightforward thing I can do,' and just went with it, without any real thought to what the repercussions would be for their families and their children and their futures, instead of really thinking about the damage that sort of public scrutiny could do."
Stephanie Mansueto, a 33-year-old reader from Miami, Florida, says GOMI often gets a reputation as being made up of "mean girls," but it puts things in perspective for her. "These women are throwing birthday parties for their children, and they're spending thousands of dollars on stupid things that don't matter and taking these gorgeous photos, and everyone is telling them how beautiful everything looks, and how they are this great mom," she says.
"I work full time, and I don't have time for any of that shit. You see it online, and you think I'm really failing somewhere. But GOMI brings you back to reality. It brings you back to this; this is not real; this woman has only been doing this because that is her job, and she is doing this at the expense of her kids, or the expense of her private life." Although Mansueto describes her relationship with the site as a guilty pleasure, she finds the women who contribute intelligence and criticism valid.
"There are things that bloggers should be thinking about, like, 'Maybe I shouldn't be posting naked photos of my child, and maybe I shouldn't be talking about my 12-year-old getting her period,'" she says. She also doesn't think the bloggers are being bullied. "If they want to say that they're being cyberbullied, sometimes it's a way for them to get more attention. Nobody is trying to attack them; nobody is trying to go to their home. No one is trying to beat these women up," she says. But bloggers, in return, say they don't have enough resources to deal with what can include varying degrees of hate speech, harassment, stalking, and defamation, and the experts agree.
"If you are a middle school student and you are being mistreated online, you follow what is prescribed in the law," says Justin Patchin of the Cyberbullying Research Center. "There is a procedure, and there is a growing understanding that teen bullying is a problem. I don't think there is an acceptance of adult online harassment." Globally, laws are slowly shifting. The UK parliament passed the Defamation Act in 2013, which requires website operators to keep information on their users and makes it easier to remove offensive comments. The United States doesn't have such a system, but more states are enacting anti-cyberbullying legislation.
Professor Danielle Keats Citron, author of Hate Crimes in Cyberspace, recommends people harassed online to try all avenues. "If you have money, sure, sue, hire a lawyer, but that is typically uncommon," Citron says. "You can contact the website operator, and you can go to the police if it's clearly criminal action. Sometimes it really is a combination of throwing every tomato against the wall." In the meantime, Heather Armstrong will try to ignore it. "They have put people in states of fear, for livelihoods and safety," says Armstrong. "And for no reason at all – just because someone has written a post, you have put someone in fear for their jobs and their lives. It does spill over into real life, and our children are going to have to face this on a level we cannot possibly comprehend."