Are you considering how to market your company's ad campaigns? Are you looking for a way to increase the visibility of your company's marketing campaigns? One of the most crucial things you must do while running a business is to advertise it! How will people learn about you and what you do if you don't tell them? There are unique ways to advertise your business and help you stand out from the crowd no matter what it does. A flyer maker for advertising is one example. So, what is a flyer's function, and how can you employ one? A flyer campaign could be just what you're looking for.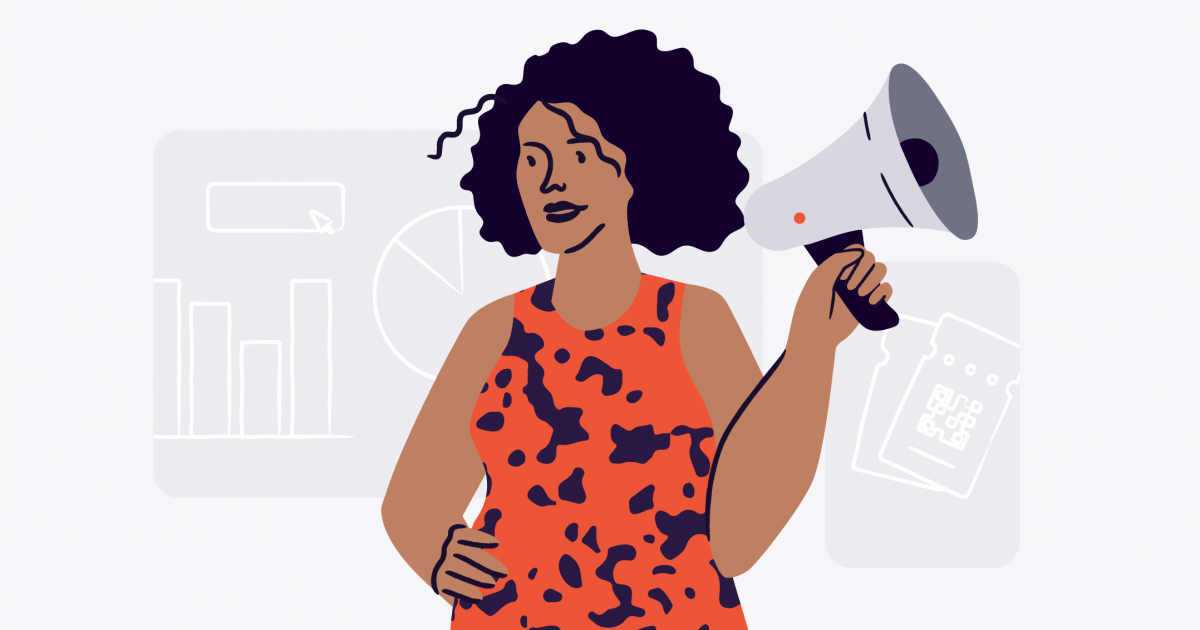 You might be thinking that fliers are a little out of date right now. Are fliers still effective, you might wonder? Aren't they just junk mail that no one wants to receive in their mailbox? Wrong! There are a variety of current techniques to advertise using flyers that might be beneficial to you and your company. Although flyers may appear to be an out-of-date marketing tool, they nevertheless have a lot of value for promotion.
A business flyer is a single sheet or poster used to promote a firm's promotion, product, service, or event. The message is uncomplicated and engaging. Using flyer makers in your marketing approach might be fairly cost-effective depending on where you print them. If you're familiar with flyers, this may be a self-explanatory question. They're simply paper advertisements that may be disseminated in various ways. For example, flyers may be distributed via people's doors, placed out for people to collect from businesses, or hung on public notice boards. There is a wide range of options accessible these days, from simple paper flyers to large, glossy, and high-quality flyers. Consequently, they're a marketing strategy that may work for any company and any budget.
But what is a flyer's purpose? Like any other marketing strategy, its goal is to increase much-needed awareness about your company or brand. A flyer may help you market something special, such as an offer or an event, whether you're a brand new business or an established one. The Flyer also helps to promote a cause like any charity. The Flyer is a fun and simple way to advertise. Here are six unconventional methods to make yours stand out from the pack. Flyer marketing is an excellent option for businesses searching for new consumers and promoting a charity cause, particularly locally. It's one of the most cost-effective ways of reaching out to both new and existing clients. You may successfully engage your targeted audience and develop consumer interest in a personal and practical way with flyer marketing and distribution. Flyer drops allow businesses to reach out to thousands of potential new consumers at a low cost per piece, allowing them to maximize their product's exposure. Specific geographic locations may be readily targeted to provide excellent results – and a high return on any investment level.
What is PosterMyWall?
With PosterMyWall, even non-designers create beautiful designs and effortless promotions in minutes. Our easy-to-use tools—and 140,000+ templates—enable you to spread your message and publish through social media and web graphics, videos, digital signage, print, email, and flyers. Our millions of users include businesses and organizations of all types and sizes: small businesses, retail, restaurants, bars, churches, events, schools, and authors. We have it all: animation effects, the option to upload your videos and logos, and access to royalty free or licensed images and video stock.
How can businesses use PosterMyWall?
Businesses may use PosterMyWall to get social media graphics in JPG and PNG format for posters and flyers. Users may also download high-resolution photos on business cards or banners, and designs are automatically resized to fit social media requirements. Depending on the role, professionals may exchange editable video links via Google Drive, Dropbox, or email and digital access assets.
Promoting a charity cause using flyers
A well-designed fundraising flyer is ideal for spreading the word about a charity cause such as Women's day charity. Its primary goal, though, is to convey the basics of your campaign, respond to essential inquiries, and encourage your supporters to take immediate action – buy a ticket, donate, volunteer, or learn more. Following a visual hierarchy is also a good idea. Essential data such as the event name, date, time, and location should be larger and more prominent on the flyer than your company name or grand prize. One may even get varieties for women's day flyers design.
Types of Flyers
The following are examples of flyers:
Business flyers are one of the marketing tactics used to attract new consumers, publicize special specials, and pique interest in a product.
Handbills printed on regular paper with minimal text are ideal for mass distribution, such as inside newspapers. The goal of these flyers is to promote new event openings or to offer discount coupons.
Flyers printed with a hole and room to slip onto door handles in business buildings and retail districts are hanging marketing flyers.
Leaflets are single-folded ads that may be slipped through doors, plastered on vehicle windscreens, and stuffed into mailboxes.
Posters are more giant flyers intended to be displayed on walls or other vertical surfaces. The eye-catching graphic displays promote and advertise events films and provide information.
Pamphlets are loose papers that are ideal for handing out to many people or taking to events. They are frequently folded and printed on glossy paper as a low-cost technique to market your services in-depth.
Contact a reputable printing shop to get your flyers adequately printed. You'll get the most up-to-date digital printing technology, as well as the benefit of skilled graphic designers who are available to help at any moment. Your flyers will always have a rapid turnaround time, so they'll be available to distribute right away.
For any flyer communication, suitable printers will be accessible, including digital printing, perfect when your business wants to combine cost-effectiveness and quality. A competent flyer printing specialist will assist you in creating an informative design, with the full-color commercial print finish giving photographs, graphics, and text genuine detail. There will be a wide variety of materials and finishing techniques to pick from and high-quality finishing processes for a professional appearance. Get fast access to flyer printing knowledge from MBE pros in your area.
Design in a unique way
Don't be restricted by a flat design. Don't be scared to make a bold design choice if you want your flyers to work for your business and stand out from the crowd. If you're good at graphic design, you could try it yourself. However, don't be hesitant to enlist the help of flyer maker platforms. After all, you only get one chance to make an excellent first impression on everyone who picks up your fliers. This isn't going to happen if the design is wrong or just plain dull. If you think beyond the box, you'll be surprised at how much fun and creative flyers can be. Do you want to do the design yourself? Just perform a fast Google search, and you'll find a plethora of flyer makers to help you like poster walls.
You might also utilize free online design tools, which we recommend. Make sure to add your mark or twist on the premade design if you do this. After all, you want your flyer advertising to stand out.
Experiment with different sizes
Don't be afraid to experiment with scale as well as a fantastic, innovative design. Flyers are generally conceived of as being A5 or even smaller in size. These have a place in the world. If you're passing out flyers to passers-by or displaying them at a shop, for example, compact flyers are more likely to get picked up and don't cause a bother.
What's keeping you from trying with more giant flyers, though? Take a glance around you and consider how you might make your flyers stand out from the crowd. They're undoubtedly more unique and eye-catching! You might even take it a step further and turn your flyers into mini-books if you have enough material to provide. This is especially useful if you want to show off a lot of photographs of your merchandise.
The Different Types of Marketing Flyers
Several marketing flyers might help a firm get the attention of potential clients. The sort of flyer a business may use is determined by its budget. Companies often use brochures and other marketing materials to raise awareness. It's a good idea to be aware of what's available on the market.
Advertisements on Flyers – These flyers provide easy-to-read and detailed information. A client might acquire information about the offer, the area where the product is accessible, and other pertinent facts by using such flyers. Using flyer advertisements would therefore be beneficial to your company.
Flyers for Businesses – Such flyers would help raise brand recognition by providing a lot of visually appealing information! The firm logo, contact information, and an illustration of the relevant product or service would all be included on the work flyers.
Flyers with a Photo Focus – Such flyers with vibrant color schemes are essential for networking events since the color tones will help to capture the audience's attention. People would know what to anticipate from the event by looking at this flyer.
When choosing the ideal flyers for marketing, keep the following elements in mind:
Flyers may assist you in spreading the word about your company. It's a means of demonstrating to the rest of the world that you're up and running. Make sure you choose the proper size for your company's marketing and success.
If you can afford it and focus on high-end marketing, choose the best material. If you have a budget to stick to, though, you might select a cost-effective material.
For your business, you should have the most extraordinary flyer design possible. The message should be conveyed to your target market through the company flyer.
On the internet, you may get information about flyers. If you are unsure about the style and layout of the flyers, seek professional assistance.
There is a wealth of knowledge available on the internet nowadays that may assist you in studying anything you choose. However, if the budget permits, it is advisable to delegate specific jobs to professionals.
You must choose the proper type of flyer. Choose a color scheme that is appropriate for the company. The general theme should correspond to the message you're attempting to convey. You must also select the proper content for the flyer. You must provide the correct statement to your prospective clients.
The suggestions below will help you stand out from the crowd and promote your charitable cause effectively.
For your following campaign flyer, think outside the box – the boring rectangular flyer box and experiment with form. A distinctive form is not only simple to spot on busy bulletin boards and lamp posts, but it is also instantly recognized. It's a minor tweak that will help your campaign get traction in the community.
Shapes have the meaning as well. A heart, for example, symbolizes love and generosity and might be used to promote a women's day charity event. Using women's day flyers with creative shapes would act like a water droplet or a leaf. Many platforms, such as PosterMyWall, provide hundreds of free and paid campaign design templates. All you have to do is choose a charity cause like Women's day, flyer design that you like, and customize it with your text and graphics.
There are several sorts of flyers that might aid in promoting your company. Your budget will determine which brochure is best for your company. If you're just getting started, it's advisable to consider the cost and choose the most cost-effective options. However, if you have the funds and the ability to do so, you can select the flyer design that you want. Make sure that you receive the most fantastic designs possible, and you can do that by hiring a professional platform.